Culture of Health/AHRQ Survey!
As of this week, SEIU Local 105 is at a 58% Culture of Health/AHRQ Survey completion rate. Remember, if we get to 70% completion by the deadline of October 31st, 2020, that will be 40% of our PSP payout!
If you haven't filled out the survey yet, please follow the following steps:
Check your KP email from August 15th, 2020; KP sent you an individualized link to this survey.
If you cannot find that email or link, you should contact your HR department so you can receive another link to fill out this important survey.
Check your email for further instructions on how to fill out your survey and make sure your coworkers have as well!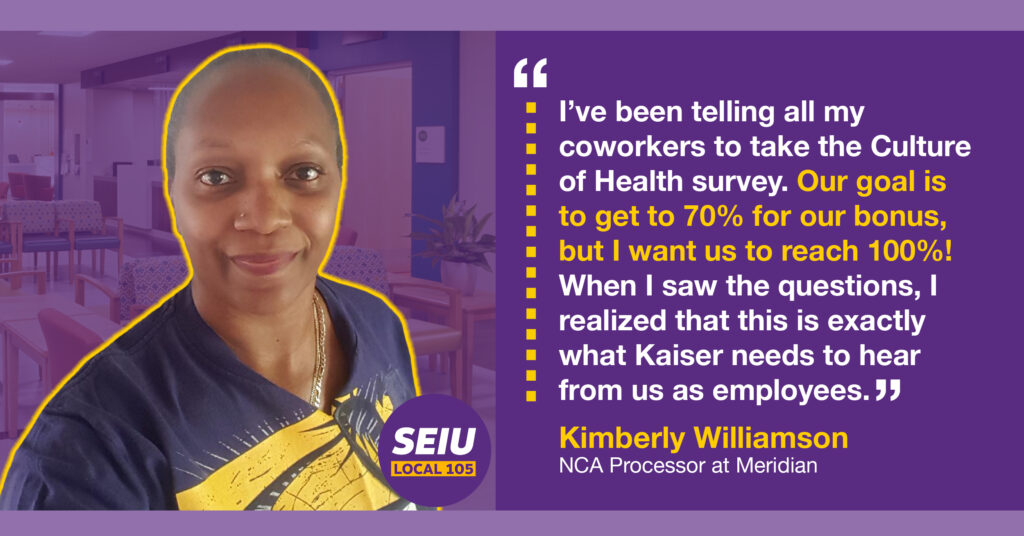 Discrimination Survey
Over a hundred of you have already filled out this very important survey. By filling out this survey, we will help your stewards better address issues of discrimination cases in the workplace.
For your steward team to understand how widespread these incidents are, please take two minutes to fill out our KP Discrimination Survey by clicking here.