Your national agreement is here!
Great news! We finally have a digital copy of the official national KP agreement for you to access. Click on this link to access the full national agreement and the local tentative agreement from bargaining. The full local agreement will be added when it is finalized.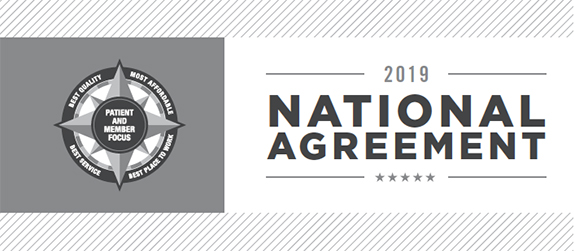 Sign the Child Care Stipend Petition!
Earlier this year, KP members that work in the clinics and offices were eligible to receive a child care stipend during the pandemic. We've heard concerns that members working from home were not eligible to receive a stipend for child care. Now more than ever, we believe that ALL KP members should have access to the child care stipend – no matter where they work. We want to send a strong, united message to management that all KP members have your support.
Show your support for your coworkers by signing this petition to ensure that the childcare stipend expands and includes ALL KP members that work from home!
Culture of Health/AHRQ Survey!
As of this week, SEIU Local 105 is at a 58% Culture of Health/AHRQ Survey completion rate. Remember, if we get to 70% completion by the deadline of October 31st, 2020, that will be 40% of our PSP payout!
If you haven't filled out the survey yet, please follow the following steps:
Check your KP email from August 15th, 2020; KP sent you an individualized link to this survey.
If you cannot find that email or link, you should contact your HR department so you can receive another link to fill out this important survey.
Check your email for further instructions on how to fill out your survey and make sure your coworkers have as well!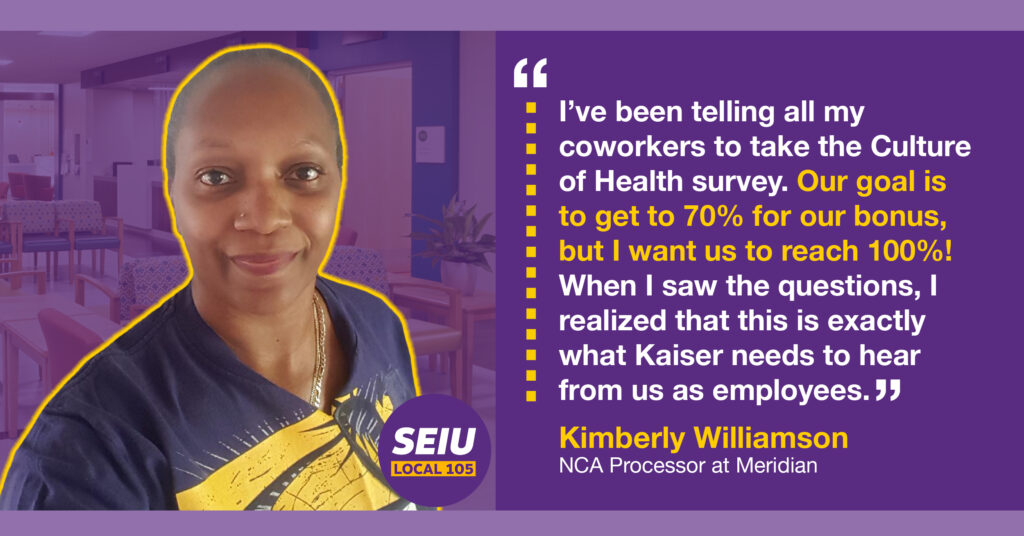 Discrimination Survey
Over a hundred of you have already filled out this very important survey. By filling out this survey, we will help your stewards better address issues of discrimination cases in the workplace.
For your steward team to understand how widespread these incidents are, please take two minutes to fill out our KP Discrimination Survey by clicking here.