SEIU Local 105 represents more than 4,000 healthcare employees, including over 400 employees at the Mental Health Center of Denver (MHCD).
Latest Healthcare Updates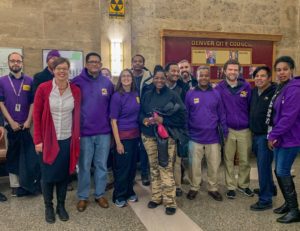 Denver, tonight we made history! Our Denver City Council just unanimously voted to raise the minimum wage to $15 and beyond for all workers in our city.
Read More »