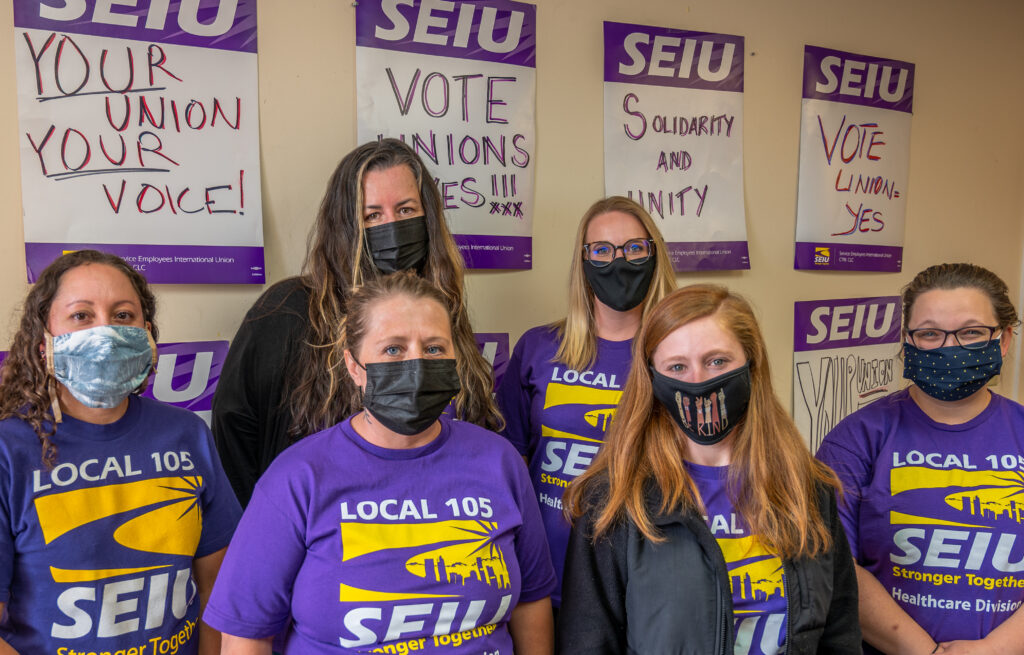 Today, your bargaining committee and several of your union siblings participating for the first time were scheduled to meet with Management to hear their comprehensive bargaining proposal.
Last night, as a courtesy, your union organizer notified Management that additional union members would join the bargaining session today. Unfortunately, Management was not agreeable to this, even though legally, we have the right to select which members of the Union participate in bargaining sessions.
Here is a timeline of the day's events:
7:30 AM– Union Caucus opened – approximately 24 of your union siblings met to discuss guidelines of the bargaining process
8:00 AM– Scheduled start time for bargaining
8:15 AM– Management requests additional 30-40 minutes to finalize their proposal
8:45 AM– Management states they will be ready at 9 AM
9:00 AM– Your Union, joins the Bargaining meeting – Management requests 15 more minutes
9:15 AM– Management no call/no shows
9:30 AM– Management emails their proposal, states union can review by themselves in their own caucus. In response, your Union asked that Management join the virtual bargaining session to present their proposal. Management chose not to join the session.
While waiting for Management to show up for the bargaining session, your bargaining team reviewed Management's "comprehensive proposal," which was far from comprehensive. Management continues to ignore our proposals of a wage scale, hazard pay, and a fair system for sick leave.
Management never met with us despite our repeated requests to meet and bargain. It would appear that Management had no intention or interest in talking directly with workers.
Union members are allowed to experience the bargaining process, and they do not get to dictate who participates and who doesn't.
We have had people outside of the bargaining unit (SEIU Local 105 Board Members, SEIU's lawyer, other SEIU organizers) participate in bargaining thus far without Management's objection or notifying them ahead of time. However, when they were informed that additional MHCD workers were planning to attend, they objected and ultimately refused to meet.
We will be filing our third Unfair Labor Practice (ULP) against MHCD for, yet again, failing to bargain in good faith.
What are the next steps?
Participate in the following bargaining sessions:
Wednesday, January 20, 1:00 – 5:00PM
Friday, January 22, 8:00 – 5:00PM
*If you are interested in participating in a bargaining session please reply to this email
Participate in the email action!
It's a quick way to inform Carl Clark, HR, CFO, & MHCD Board President that you stand with your fellow union members. As of today 80 of your siblings have already acted, so please join them!
Attend the Town Hall Meeting!
The Town Hall will be held Thursday, January 21st from 3PM-7PM. Be a part of the conversation! DON'T MISS IT!!!
In Solidarity,
Your Bargaining Committee,
Chrissy Andreassen
Jeannie Bennett
Sara Broadwell
Cassandra Garcia
Hillary Haspel
Jade Werner
SEIU Local 105