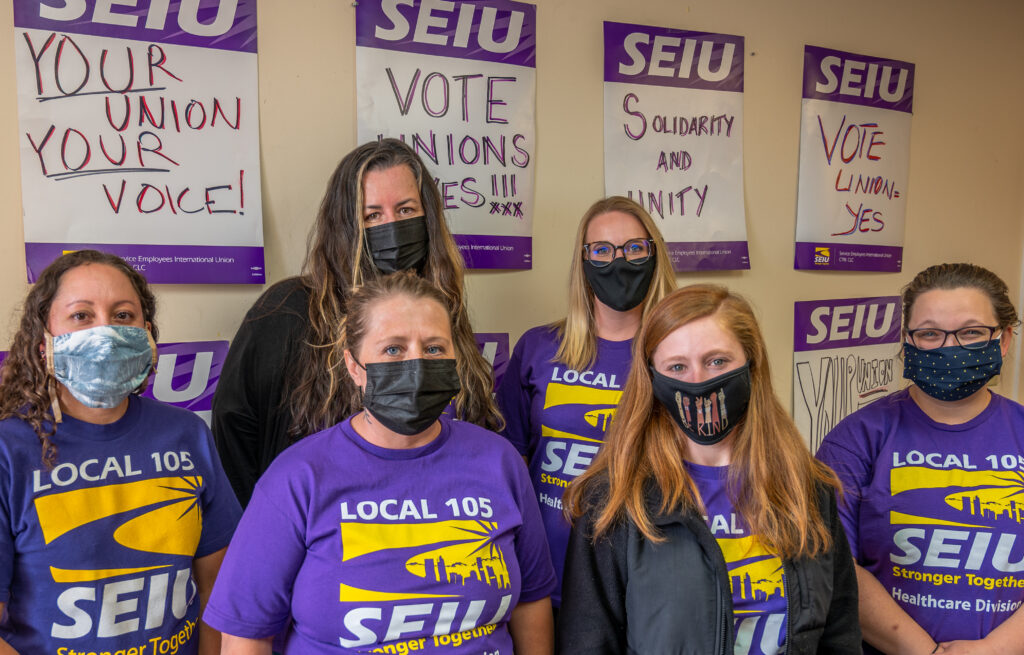 We, your bargaining committee, met with Management for the first time on Friday, October 2nd. The first day is usually spent setting the agenda and logistics for bargaining, however we also had effective conversations with management around issues that are important to employees.
We presented common interests: addressing wages, benefits, holidays, workload, safety, and racial justice. The bargaining team and management also had a detailed discussion specifically around holidays, and we will share more specifics when that agreement is finalized.
There is already some progress on healthcare, and we will continue that conversation this Friday. The intent is to complete an agreement that can be implemented this year.
Please be aware that management's "announcements" about raises are not the final word. Those decisions have to be bargained with workers through the bargaining committee and approved by you as union members through a vote.
What can you do to help support us in achieving a fair contract this year?
1.) Come to Union meetings to be part of the conversation. The next one is next Tuesday, October 13th. We will send out an invitation to that meeting.
2.) Show your support by changing your email signatures to purple colored text. Reply to this email so we can see it!
From your Bargaining Committee,
Chrissy Andreassen
Jeannie Bennett
Sara Broadwell
Cassandra Garcia
HIllary Haspel
Jade Werner