In 1939, SEIU Local 105 was founded as a union of Denver janitors. Now, eight decades later, over two thousand janitors across Colorado are united under a Master Contract, empowering workers to continue the fight for justice, better wages, benefits, and safer working conditions. 
Latest Property Services Updates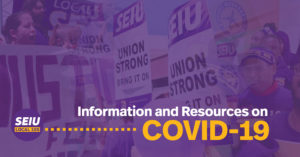 Stay informed with our COVID-19 health and safety toolkit.
Read More »