In 1939, SEIU Local 105 was founded as a union of Denver janitors. Now, eight decades later, over two thousand janitors across Colorado are united under a Master Contract, empowering workers to continue the fight for justice, better wages, benefits, and safer working conditions. 
Latest Property Services Updates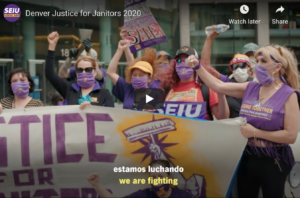 Watch and share our powerful new video with Denver Janitors delivering an important message on Facebook! Watch it and share it on Youtube below.
Read More »