Read the whole article on 9News here.
DENVER — Workers in Denver may see a bump in their first paycheck of 2023. The city's minimum wage increased 9% from last year to $17.29 to keep pace with inflation — but it is still below what one labor union said is enough to get by.
Yulianna Guerrero, a Service Employees International Union (SEIU) member and janitor in Denver, said she and her fellow janitors constantly face difficult choices on how to spend their money.
"Because right now we debate between paying for rent, paying for food, [and] taking our kids to school," she said in Spanish.
9Wants to Know found the minimum wage increased 70% from five years ago in 2018, which outpaces the Denver metro area's inflation growth of 19% in a similar time period.
While the minimum wage growth rate in Denver and Colorado has outpaced inflation, it is still below what a Massachusetts Institute of Technology researcher and professor found is a "living wage."
Dr. Amy Glasmeier, a professor and researcher at MIT, calculated that a single person living in the Denver metro area without kids needs to make $19.62 an hour in order to meet "basic needs while also maintaining self-sufficiency." The hourly requirement shoots up to $38.42 an hour if a single adult is responsible for caring for a child.
Guerrero said she was recently a part of negotiations with janitorial contractors regarding the minimum wage increase, which resulted in a 45 cent-per-hour raise for certain janitors depending on years of service.
"Well, we have to keep fighting," she said. "Keep fighting so that our representatives understand that they have to give more, the best pay so that the people can live comfortably."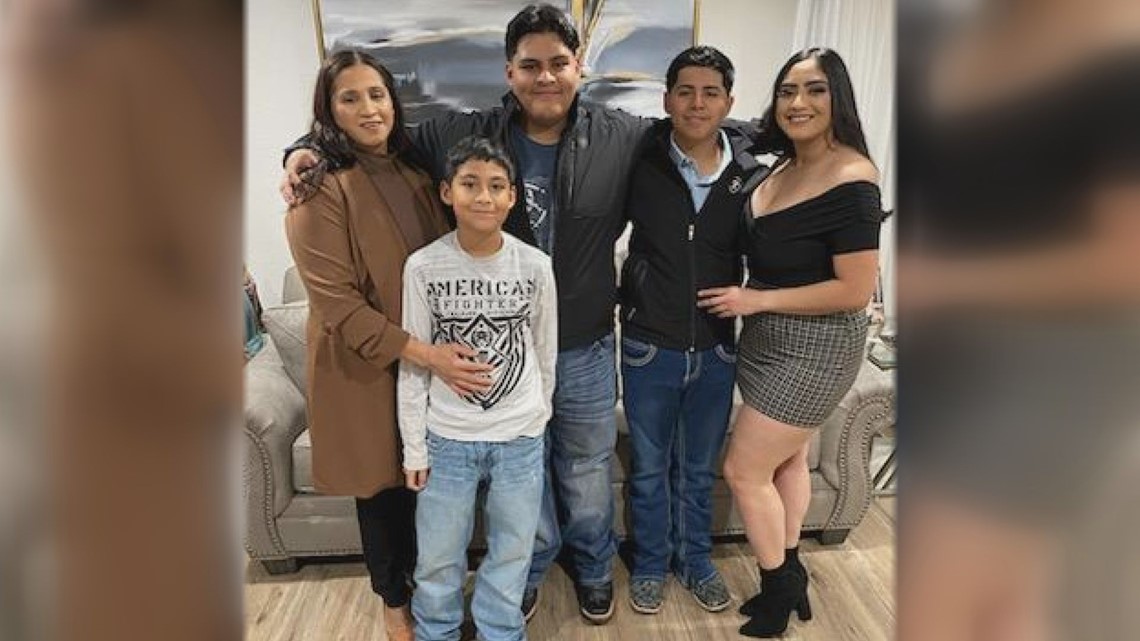 Credit: Photo courtesy of Yulianna Guerrero
Yulianna Guerrero is pictured with her family.
Guerrero said she and her coworkers put themselves and their families at risk by cleaning during the pandemic.
Stephanie Felix-Sowy, president of SEIU Local 105, said it's important to focus on what people can live on, not just the bare minimum a business is forced to give their employees.
"Our members and the workers being affected positively by these increases are obviously being impacted immensely and are grateful," she said. "And that we can also say in the same sentence that it's still not enough."
The gap between minimum wage and liveable wage is even more vast in other parts of the state. Colorado's 2023 minimum wage is $13.65, according to Colorado Department of Labor and Employment records.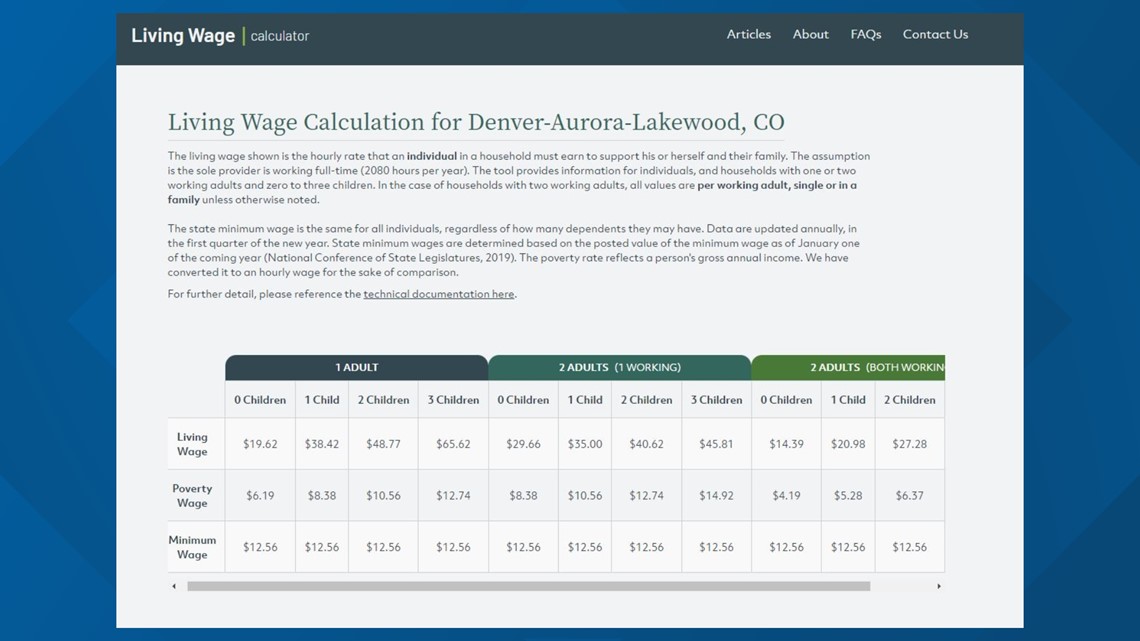 Credit: MIT
Glasmeier said one of the reasons the living wage is higher than the minimum wage is because of a deficit in affordable housing.
"When you build affordable housing, people can keep a larger portion of their wage to spend on other things," she said. "You can end up with more people with more money that can buy things locally. And that can also grow an economy."
Glasmeier said there are other things that businesses can do to help their employees close the gap — like helping pay for transportation with gas cards or transit passes, and subsidizing child care.
"There are a lot of different mechanisms to make it easier for people to live in a place which is both inflationary and also a place where they do have some kind of cost limitations like Denver because everything has to be shipped in," Glasmeier said.
She said companies could go about assisting their people in a way that minimizes how much they pay in taxes.
At least one business cited the bump in minimum wage as the reason why they closed their doors. Nicole Sullivan, the owner of Book Bar in Denver, said being required to pay their employees more was not sustainable compared to what they could sell books for.
"I'm certainly not against raising the minimum wage," Sullivan wrote in a post announcing the closure. "Everyone deserves to earn a liveable salary and we've always been committed to paying above the standard. I only wish this business could afford it. I hope other small businesses will be able to make it work."
Felix-Sowy said the union does not want to put people out of business but they still need workers to be paid fairly.
"The end goal is actually to expand and have more jobs," she said. "That being said, it should not be at the cost of people living in poverty."