It is clear that Coloradans want bold, progressive leaders in our state house who will fight for working people. Together, SEIU Local 105 and Colorado WINS members put in the work knocking on doors and making calls this primary to elect leaders who will fight for us, and it paid off.
It took a couple of days for all races to be officially called, but we are proud to say that Coloradans chose SEIU-endorsed candidates as their democratic nominees for the midterm elections in November!
Elected officials who stand with us are key in ensuring we can continue protecting fundamental workers' rights and winning higher wages for Coloradans. Between the rising costs of living and stagnant wages, we need leaders in our state that will fight for workers and families.
Congratulations to our candidates:
Elisabeth Epps (HD 6)
Jenny Willford (HD 34)
Mandy Lindsay (HD 42)
Elizabeth Velasco (HD 57)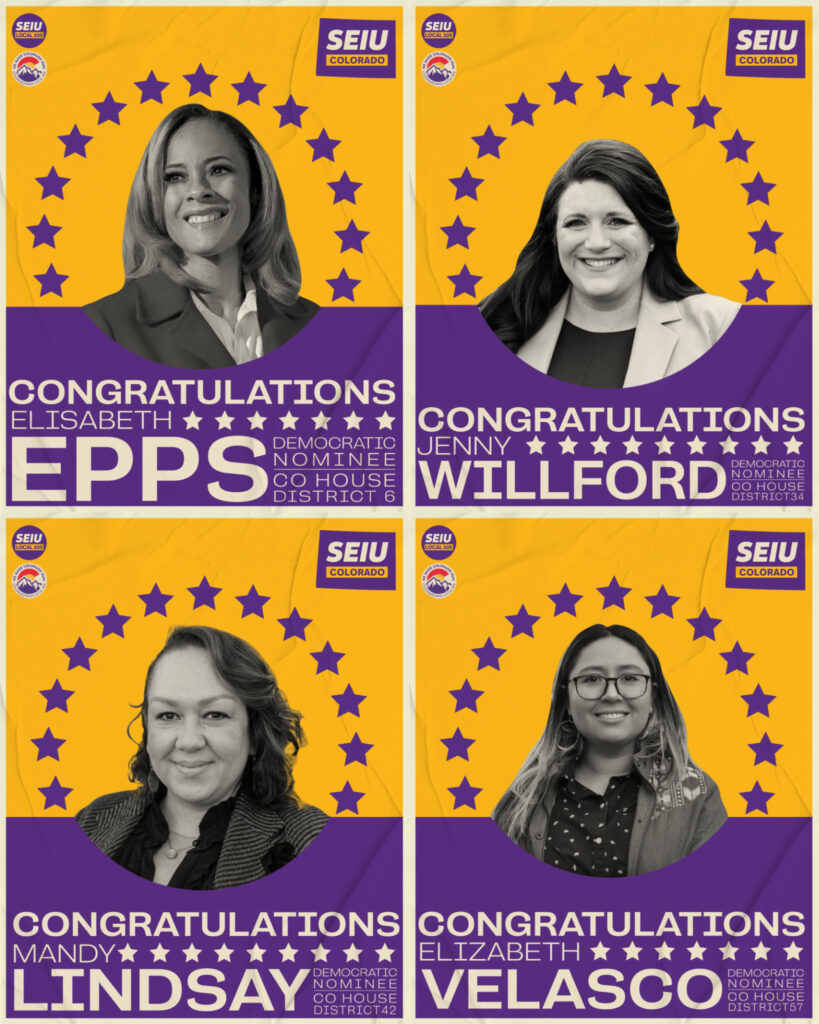 Let's keep this energy going through November! Stay tuned for volunteer opportunities in the next few months to keep this momentum going for working people in our community.
In Solidarity,
SEIU Local 105