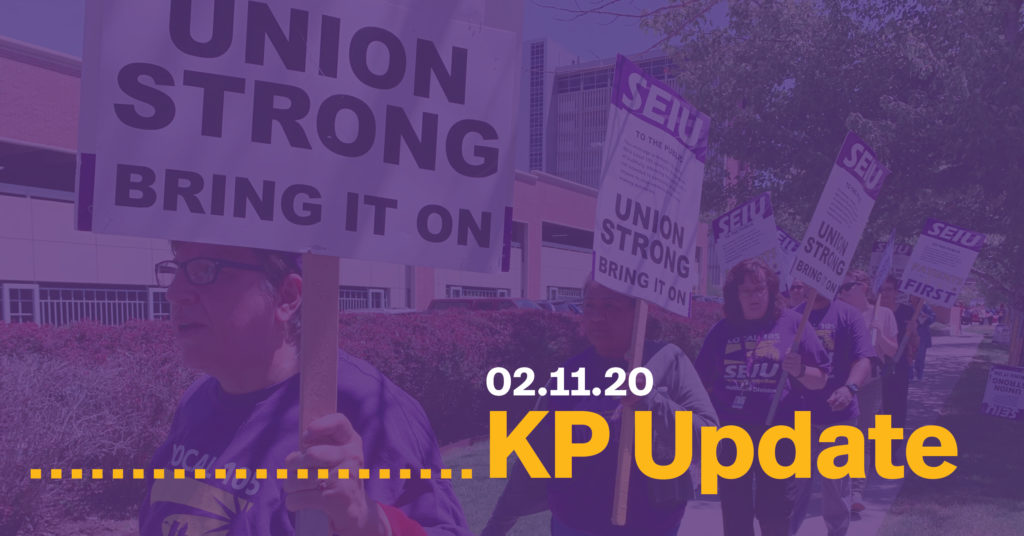 *Do you know a coworker who isn't receiving our email updates? Stay informed by visiting bit.ly/105Emails and update your email contact info!
Pharmacy Vacation IR Update
We met with management and have come to a resolution on all the outstanding issues. We are still waiting for a final signed copy of the agreement. However, what we can share is:
We got management to agree to an increased number of how many 105 members can be off on a daily basis.
We also got management to agree to a restart of a workgroup to discuss denials of vacation requests throughout the year, and increased transparency with us in staffing level.
SCO Update
We have now had the soft notification meetings, and the formal notifications have gone out to affected members in the OB/GYN and General Surgery departments. If you are a member in those departments, you should be receiving further information on bidding and the process on February 24th.
If you are a member in these departments and have not received any emails, please reach out to HR. If you are not a member in these departments, you are not affected at this time and will not be receiving seniority lists or any other documents.
Primary Care Vacation Bidding
Many of you have reached out to us to ask whether or not we made an agreement with management to do vacation bidding by region instead of by clinic. While management did approach us on this, we refused to agree with this method of vacation bidding and told them it was a violation of past practice in this department.
We will be filing a grievance on this as well as planning actions around it. If you're interested in being involved in the action, please reach out to your organizer or email healthcare@seiu105.org.
Raising Our Voices WORKS!
In this New Year and decade, there's a lot at stake for our union, our state, and our country.
To grow stronger together as a union means raising our voices at work and in our communities to help elect candidates that stand with unions and our values. We will have many opportunities to take action and want to know the ways that you want to be involved!
TAKE TWO MINUTES to fill out our 2020 political engagement survey at this link!