Graduation is a milestone that often brings tears of joy mixed with sighs of relief. That mix of emotions comes from a sense of accomplishment knowing you've done it! You conquered every challenge your chosen educational path threw at you.
There was all that, as well as some well-deserved pride when the third class of the MA to LPN Program graduated in December 2019. The KPCO LPN Program is a collaborative effort between Kaiser Permanente Colorado, SEIU Local 105, Emily Griffith Technical College and the SEIU UHW-West & Joint Employer Education Fund.
The class of six can be seen in the picture below. Join us in sending a hearty congratulations to: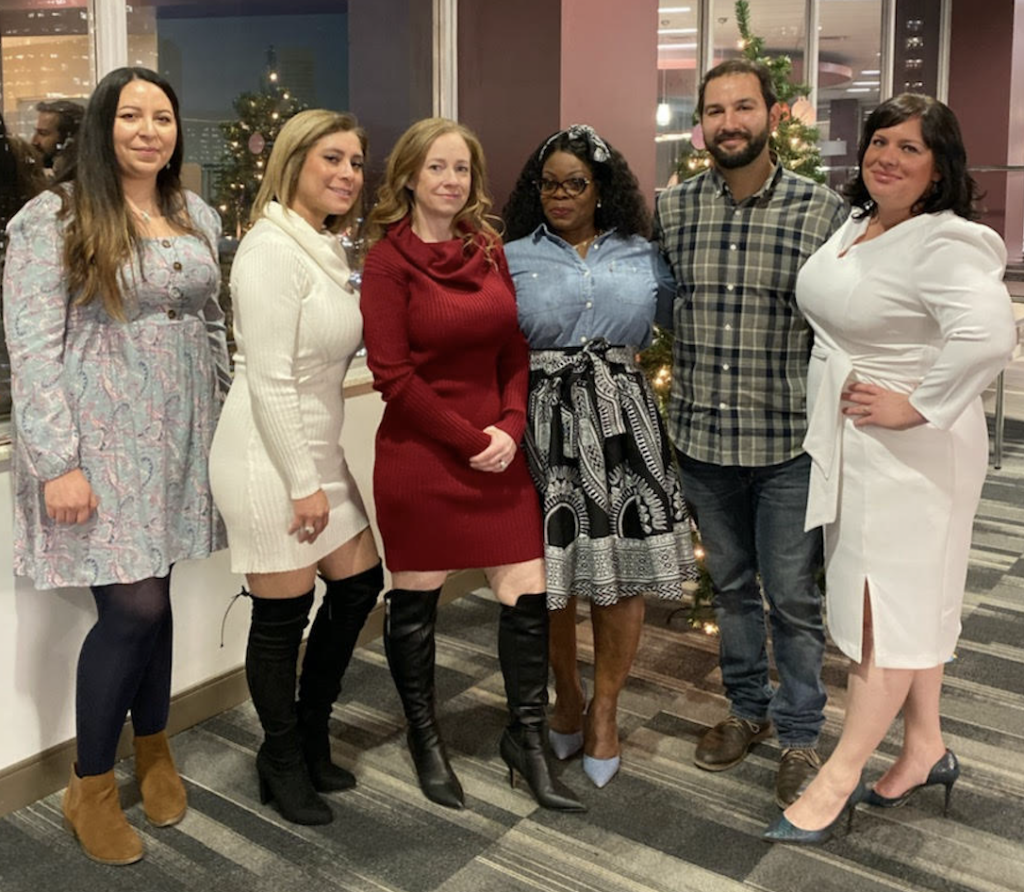 From left to right: Natasha Coronado, Serene Medina, Crystal Burns, Anjanette Bryant, Jay Thurber, Jewel Lopez.
Announcing the next KPCO LPN Program
Interested in participating in the next KPCO LPN Program? If so, join the mandatory information session on:
Tuesday, August 4, 2020
6:00 PM – 7:00 PM
https://seiu-uhweduc.zoom.us/j/99928755336
The session will also be recorded and is required to apply to the program.
More about the KPCO LPN Program
This is a competitive and highly rigorous 18-month program that is designed to allow participants to remain full-time employees while completing a part-time LPN program.
While, the schooling is part-time the overall program requires significant time and a typical schedule consists of:
40 hours per week regular work
8 hours per week class
8-12 hour clinical rotation shifts (up to an additional 24 hours per week)
6-9 hours of study/reading time per week
Employees who are prepared to undertake such a demanding schedule are encouraged to apply.
For more information please contact:
Maria Aldana
303-330-7436