We have a 2019 PSP update that we believe you will be thrilled to hear…..
Management has agreed to pay us our PSP bonuses for 2019!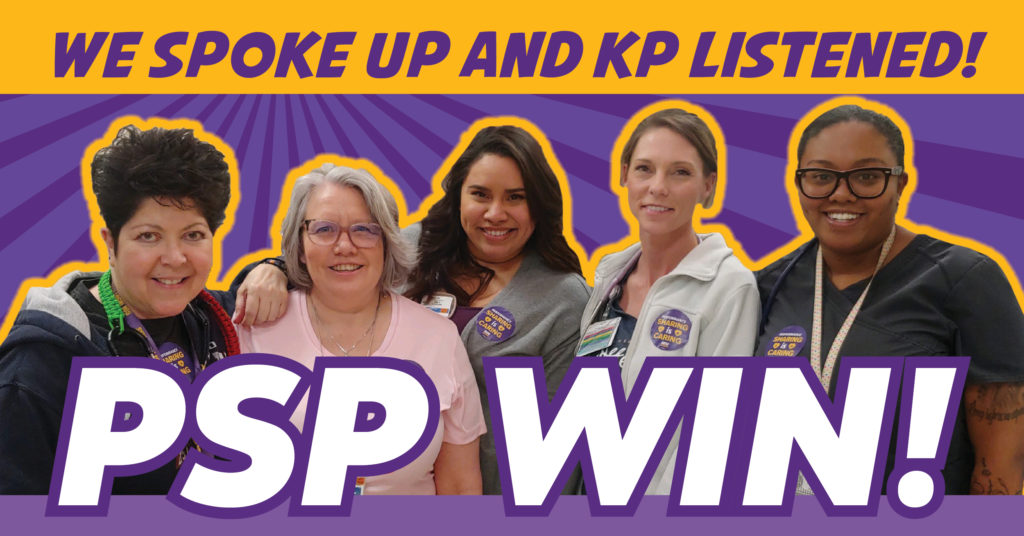 Labor Relations has confirmed with us that the payout will occur on March 13th, but we will not know the amounts until February 28th.
"Colorado is proud of the hard work we put in every day to deliver the best quality patient care. We're pleased to see that after speaking up, Kaiser recognizes the value of our work performance as a region." – Pat Johnson-Gibson, Healthcare VP, SEIU Local 105
"I'm very proud of our members for standing united and strong in sending a clear message that we've worked very hard over the past year and deserved our PSP bonus. I know the uncertainty has been hard on our members. I'm excited we have good news to share now on PSP, and I also want to recognize KP Colorado management for hearing our members and moving forward on this important issue." – Ron Ruggiero, President, SEIU Local 105
Raising Our Voices WORKS!
In this New Year and decade, there's a lot at stake for our union, our state, and our country.
To grow stronger together as a union means raising our voices at work and in our communities to help elect candidates that stand with unions and our values. We will have many opportunities to take action and want to know the ways that you want to be involved!
Celebrate our PSP win by taking two minutes to fill out our 2020 political engagement survey at this link!