We've had another eventful week on the campaign!
Keeping the Fight Going Downtown
We can't let the contractors forget that we're here, and we demand respect. That's why on Tuesday, we held another rally and march downtown around Denver Place to highlight the unfair workloads that janitors are expected to endure. We will never stop in the fight for justice.
Preparing for Action
We're just getting started. Next week, as bargaining begins, we'll be taking to the streets again! On Tuesday, July 13th, we'll be meeting at our hall at 10AM at 2525 W Alameda Ave, Denver and taking busses downtown to keep up our demands for the respect, protections, and pay that we deserve! Now is the time to stand together, like we've done in the past, to make sure that Denver's janitors have justice. Join us!
Holding our Senator Accountable
Through our hard work in 2020, we were able to elect John Hickenlooper to the US Senate. But now, it's time to make sure he stands with us. Senator Hickenlooper has supported the Justice for Janitors campaign in the past, and since taking office, he's supported stimulus checks for working families, a historic expansion of the Child Tax Credit, and critical funding for the state of Colorado. However, there is still so much work that needs to be done. We need to take bold action on immigration reform, and we need strong support as we negotiate our master contract. On Wednesday, we held a town hall with Senator Hickenlooper, and we had the opportunity to ask him directly for his support on these important issues. He's said he'll stand with us however he can, and we need to make sure that happens.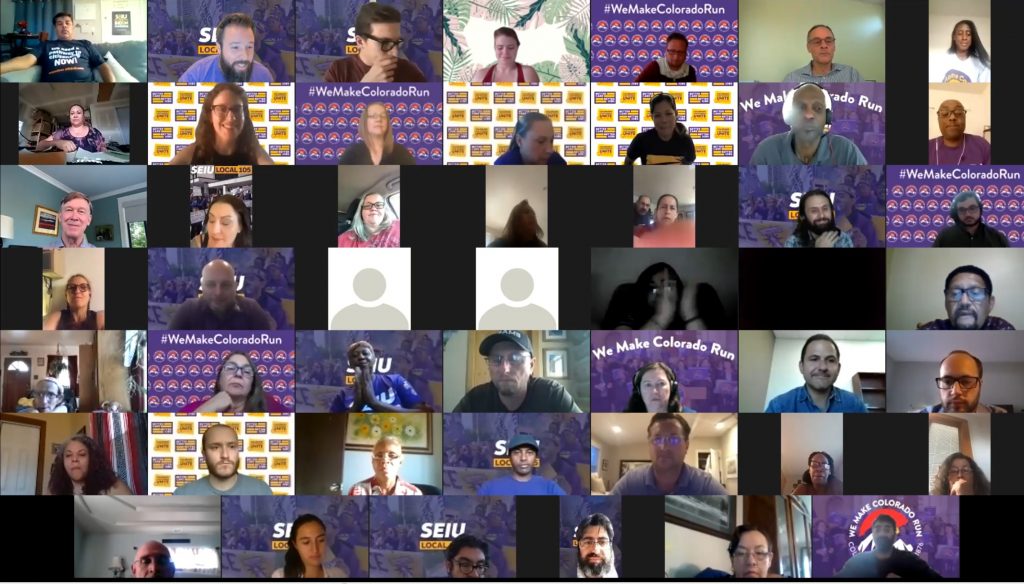 Janitors in the Spotlight
Last week, we shared the story of our janitors going to Washington to take part in the Fast for Freedom campaign, an effort focused on demanding immigration reform through hunger strikes. This week, they were featured on iAmerica with SEIU Executive Vice President Rocio Saenz to share their experiences taking part in this bold campaign.