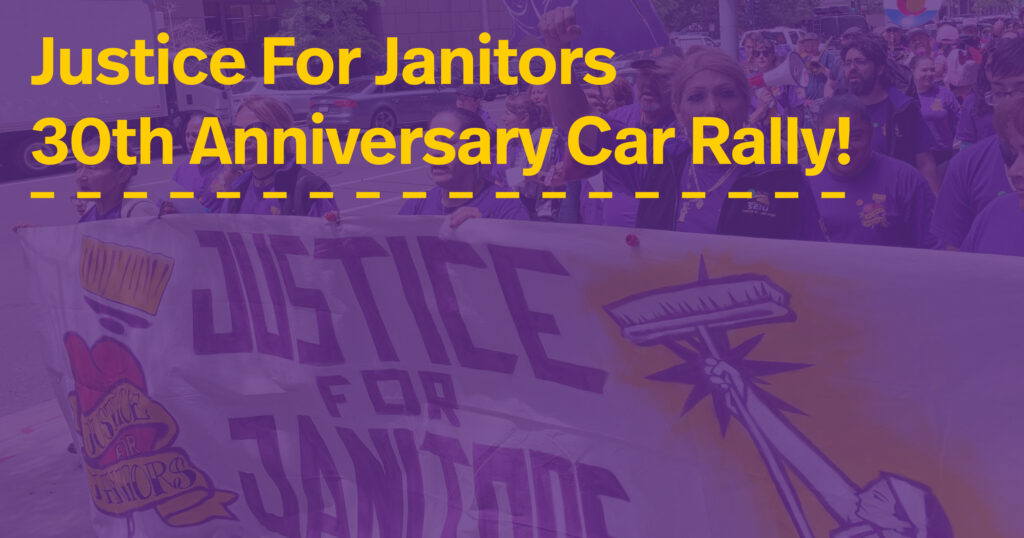 Justice For Janitors Car Rally!
Show your support for janitors! ✊
WHEN: Monday, June 15th
TIME: 11am – 1pm 
WHERE: Meet us at the Promenade office Parking Lot – 7995 E. Prentice Ave. Englewood, CO 80111
*At 11 AM, meet us at the Promenade Office Parking Lot on 7995 E. Prentice Ave. Englewood, CO 80111 to grab food and decorate your car with signs!
*At 12 PM, we are meeting at the Oracle building on 7604 Technology Way, Denver, CO 80237 for the car rally!
Check out the map below for the meet-up location and car rally route: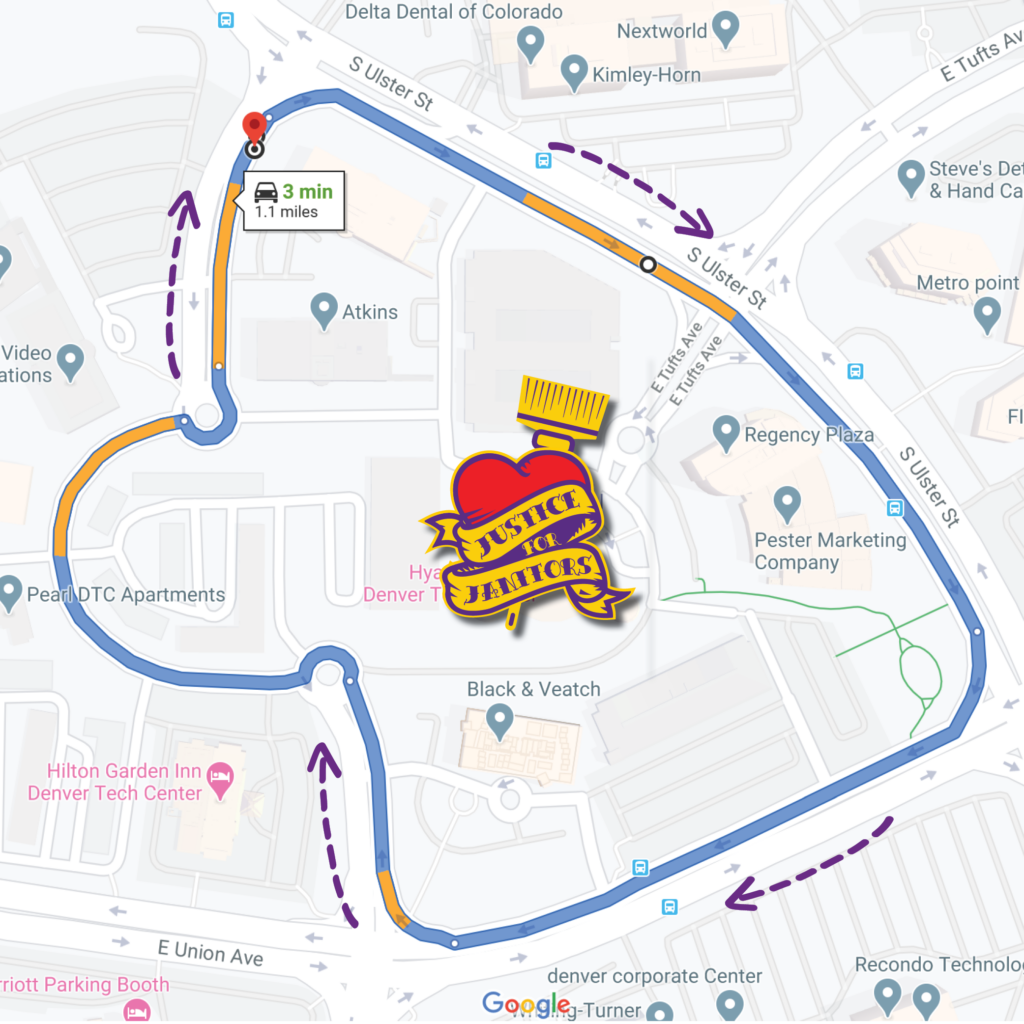 A brief history of Justice for Janitors:
"¡Sí se puede!" This seemingly simple, old school chant has an important history as the rallying call for an entirely new kind of labor movement in the United States. It is the rallying call of Justice For Janitors, a national campaign of janitors, building owners, cleaning providers, community leaders and elected officials working to bring good jobs and higher standards to the janitorial industry.
Denver janitors joined the Justice for Janitors campaign in the mid-1980s in response to widespread mistreatment, low pay, irregular part-time hours and few, if any, benefits for workers in the industry. After just a few years of organizing, by 1990, the campaign had spread to Los Angeles CA and from there workers across the nation picked up the campaign and rally call, "Si se puede."
This was a new kind of labor movement where Latino, Black, White and Asian workers came together and fought for better jobs for all of their communities! As they organized, they began holding rallies, vigils, blockades, doing street theater, going on hunger strikes. They saw their support grow from clergy, labor and community allies who helped the janitors demand change from the property managers and the employers.
Today, more than 134,000 union janitors, in more than 30 cities across the country, have come together across different backgrounds to rewrite the rules in favor of all working families.
In celebration of 30 years and a strong contract, we will be hosting a car rally to make sure that our janitors are heard. Below are the details for the upcoming car rally: