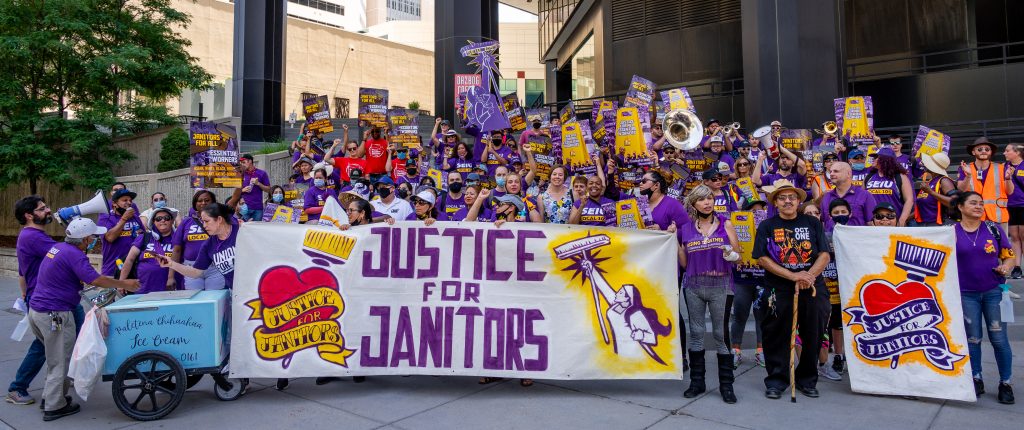 On Tuesday, Denver's janitors took to the streets in another historic demand for respect on the job, proper resources and protections, and pay that aligns with the essential work that we do. As we kick off our first full round of contract negotiations since the start of the pandemic, it has never been more clear that we have so much to win. We've been called heroes for over a year now, and now is the time to make sure we're treated like it.

Here are some highlights from Denver's 2021 Justice for Janitors Day celebration:
Recognition by our City and County
Justice for Janitors has its roots in Denver, and our local elected officials recognize that. On the eve of our celebration, our city council voted unanimously to proclaim this week as Justice for Janitors Week in the City and County of Denver. We're proud that our elected officials recognize the essential, life saving work that janitors do every day.
Making the News
When we show up, we get noticed! Our Janitors and our fight were featured in a fantastic piece in the Colorado Times Recorder, who have taken an interest in our contract negotiations and the demands that we're making:
Marching Together
As is tradition in Denver, we stood together and marched between the very facilities that depend on us to keep them clean and safe.