SEIU Local 105 members,
My name is Stephanie Felix-Sowy, and I am deeply honored to have been elected and sworn in last week as the new President of our SEIU Local 105!
Although I may not have met all of you just yet, I am no stranger to our union and Colorado's labor movement. I am a proud Latina, born and raised in Greeley, Colorado, and I've spent the past 8 years serving our union as the Director of External Healthcare, fighting to raise wages and build worker power for direct care workers across our great state.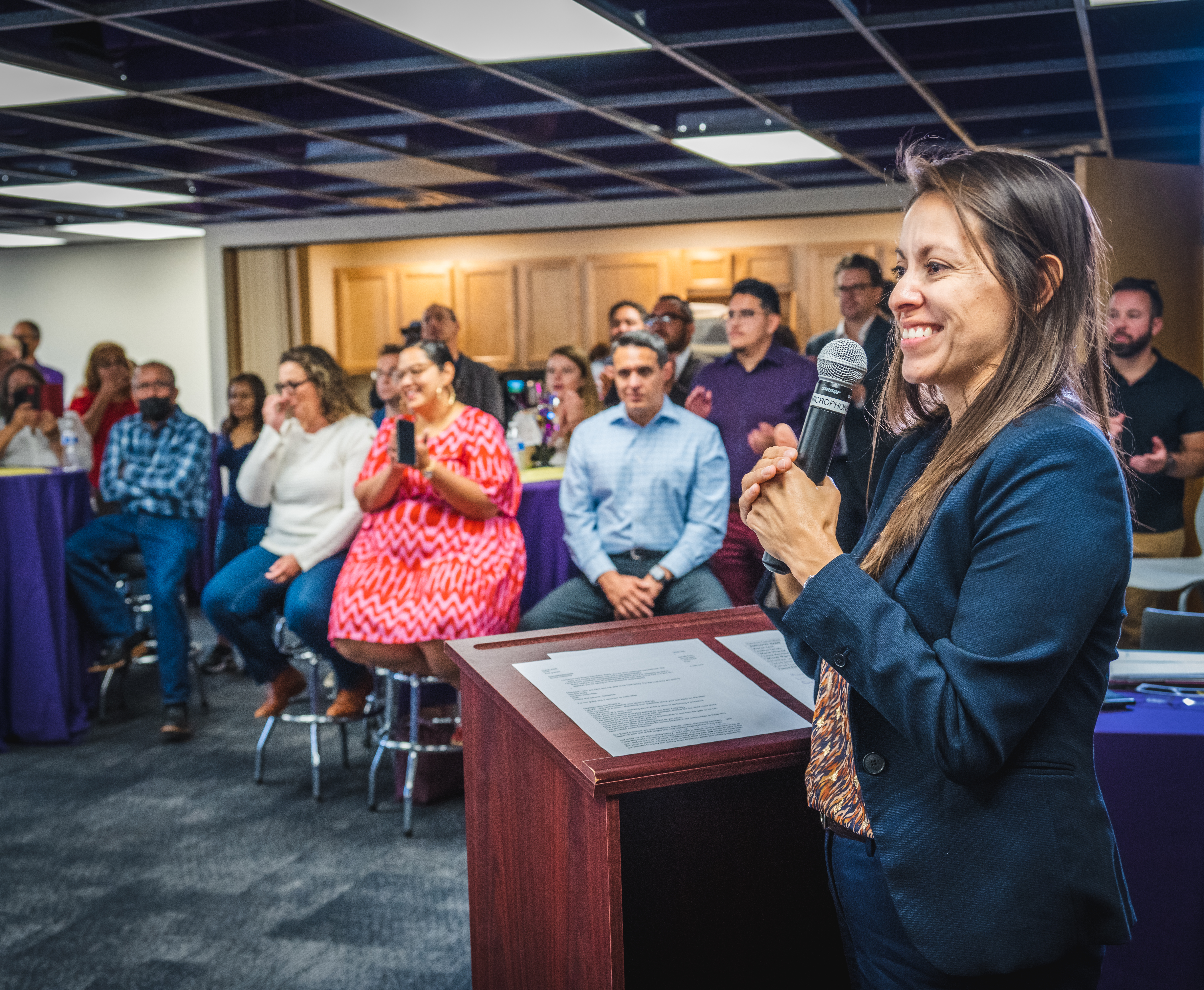 I am eager to continue our work at such an exciting moment in our union's history. One of the biggest aspects of this includes working together with our newly elected, member-led Executive Board.
Every three years, local-wide elections are held for the highest leadership body of our member-led union. As your elected rank and file leaders, your board sets the vision and mission of SEIU Local 105 and empowers fellow members into action for higher wages, better benefits and protections on the job, and even stronger union contracts.
Your Executive Board consists of rank and file elected leaders from bargaining units across our local and 4 local-wide officers including a President, Secretary-Treasurer, Vice President of Healthcare, and Vice President of Property Services.
Our board truly reflects the diversity and unity we hold together as an amalgamated service workers union, and I wanted to take a moment to recognize and introduce these hard-working and inspiring leaders of our union.

I'm proud that our union is led by women, people of color, and immigrants, and that we have an Executive Board that is representative of our diverse membership. Most of all, I'm proud that we are continually led by those who are most important: our members.
And who exactly are we? We are over 8,000 janitors, healthcare and mental health, airport, and security workers growing stronger every year in Colorado and across the mountain west. We are Colorado's largest healthcare, airport service worker, and downtown Denver janitorial union. We are an organizing powerhouse that has and will always grow through our unity, and our victories prove just that.
Through contract bargaining this past year, we've won significant wage increases, meeting the moment for our members during a time of record inflation and rising inequality. That's real change that makes a direct impact on working families across our communities, and we are just getting started.
Our unity is our strength. As we begin our new term in office as leaders of our union, I look forward to the opportunity for us to meet and work with each and every member to build an even stronger SEIU Local 105.
In Solidarity,
Stephanie Felix-Sowy
President, SEIU Local 105