It's official, we have a contract! After months of staying united, speaking up, and working together, we're happy to announce that over the weekend, more than 99% of MHCD workers voted YES to ratify the contract.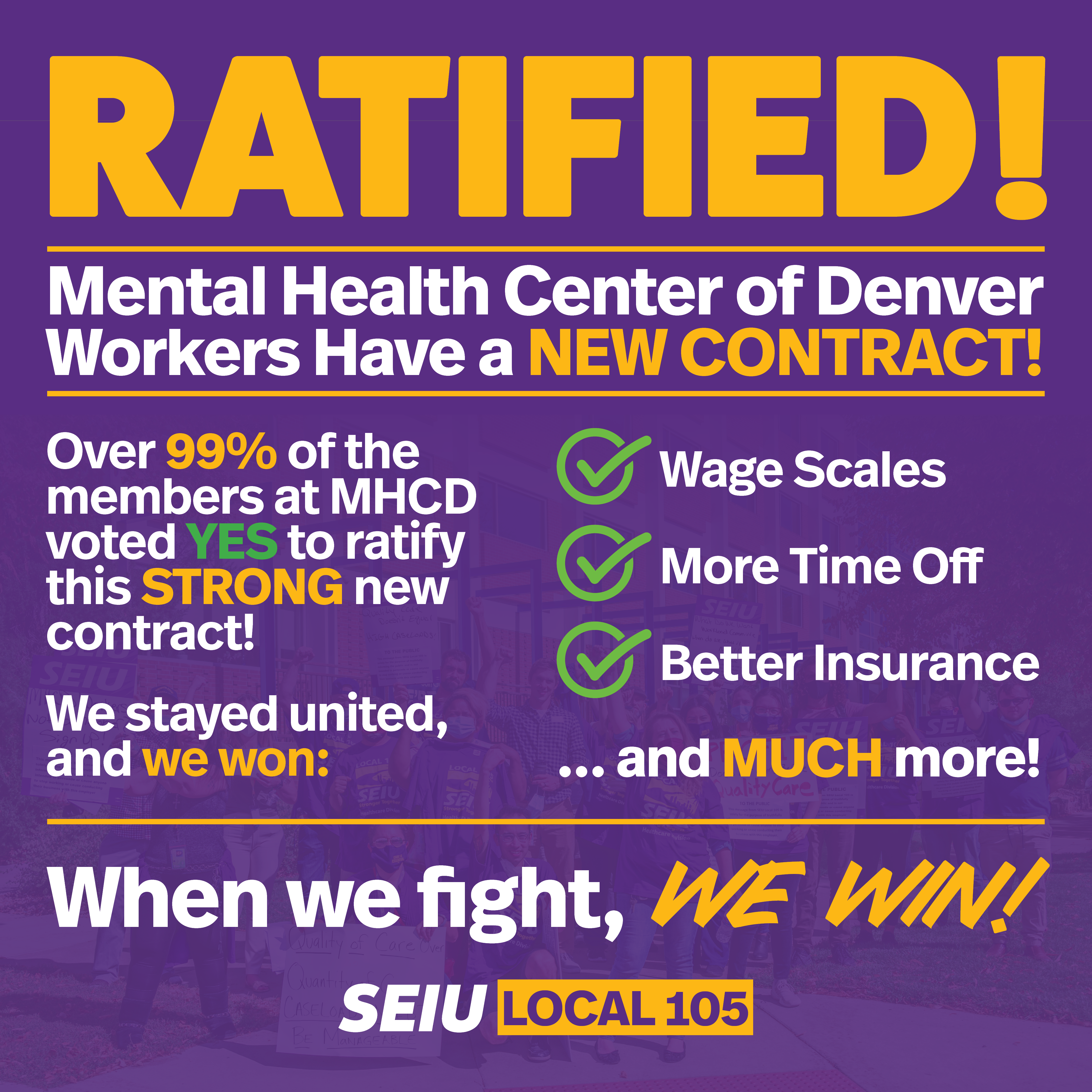 This is a MASSIVE VICTORY for MHCD workers! We secured some big wins, including WAGE SCALES, more time off, and better insurance, and all of it is only possible because everyone got involved in the process. Final copies of the new contract will be available soon. In the mean time, you can review the summary of it.
Again, congratulations! This is what happens when we stand together. When we fight, we win!