As you probably have heard, KP is pushing some very regressive and anti union proposals in their negotiations with the Alliance unions (We are in the Coalition Unions). Their second class benefits and compensation package for all new hires will make our staffing and retention problems exponentially worse.
On Thursday, we stood with UFCW Local 7 on the steps of the capitol to rally against this two-tier system.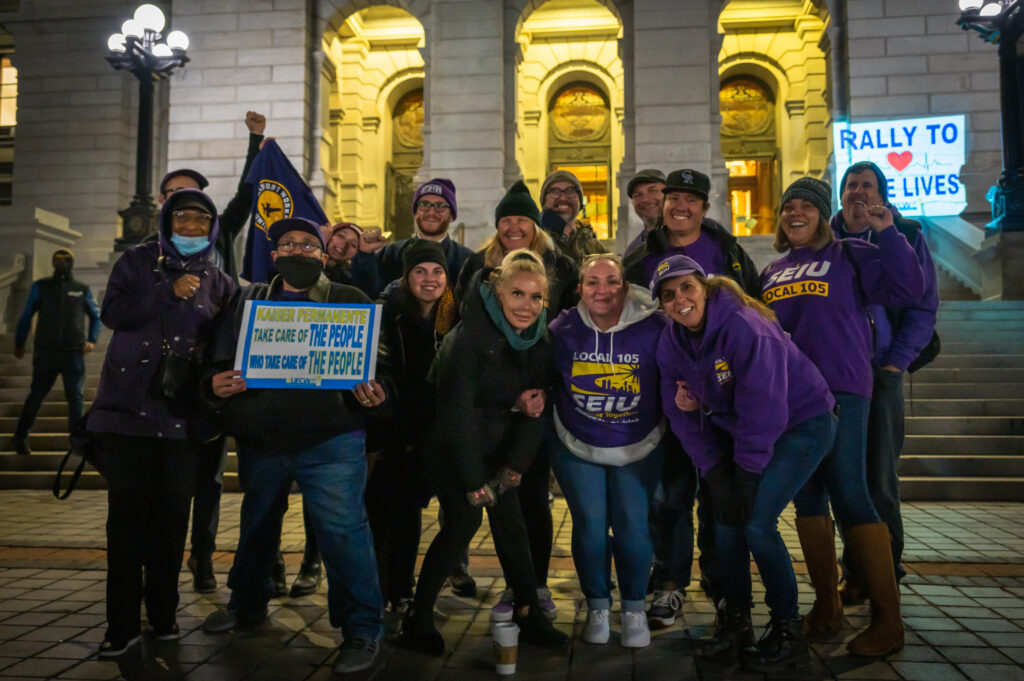 Even though we don't start negotiating a new contract until early 2023, we are taking a stand now, to tell KP that we will NEVER sell out our future workforce. Equal pay for equal work is a core tenant of our union movement.

To start sending a message now , we will be having a flier action to patients at both Franklin and Skyline on this Wednesday (10/20) over the lunch and break hours (11am-1pm). We want to start to make the public aware of how Kaiser's current proposals will make staffing and hiring much, much worse. We want to stop KP in their tracks from proposing ideas to us that will affect patient safety and care, and for them to know that we expect to be taken care of for making them billions of dollars during the last year and a half.
Please come out for a few minutes on your break or lunch and help us hand out fliers to patients and staff as we gear up for our next big fight.
Questions and RSVPs can go to acarillo@seiu105.org